Clean Heat Supply Business
Yongheng Project in Ningxia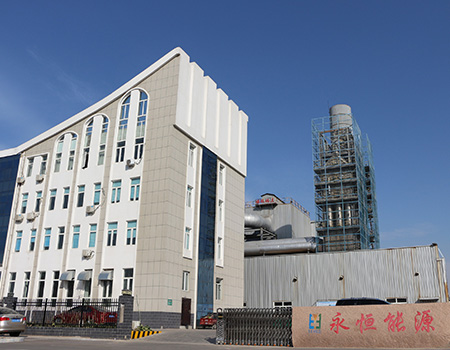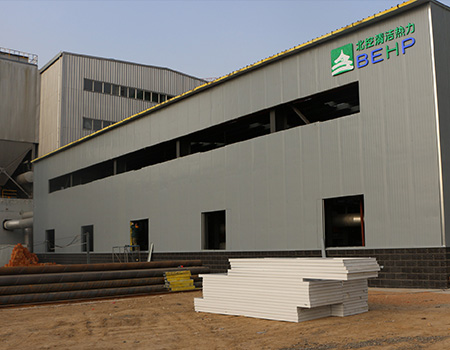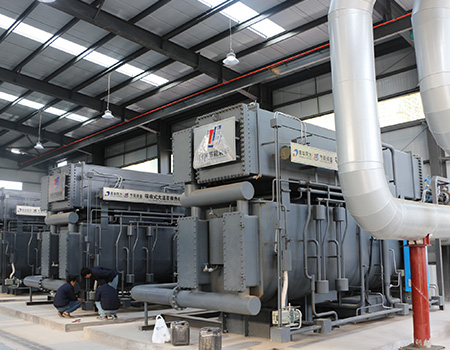 Yongheng Energy Management Project in Ningxia is an energy-saving and environmental service project dedicated to civil heating and industrial energy conservation and emission reduction, clean utilisation of coal, and research and upgrading of integrated air pollutant control system.
It possesses an independent innovation patent namely "High-efficiency Micro-emission Integrated Powder Fuel Industrial Boiler System", which is the only high-efficiency and environmental-friendly pulverised coal boiler in China combining clean combustion of coal with the use of waste to treat waste. The core technologies of the system include clean and efficient utilisation of coal, effective transportation of coal, clean combustion of coal, flue gas treatment (use of waste to treat waste), treatment and disposal of three wastes (waste gas, waste residue and waste water) in boiler rooms and other integrated energy-saving and environmental technologies. The emission concentration of air pollutants in the system is lower than the emission standard for natural gas combustion, successfully solving the issue of "haze source" of the traditional coal-fired boilers and contributing to the blue sky and white clouds in the urban areas.
The high-efficiency, environmental-friendly pulverised coal boilers have become key energy-saving technology projects as promoted by China thanks to the high efficiency, energy saving and clean emission features. Yongheng Energy's "Flue Gas Dust Removal, Desulfurisation and Denitration Technology for Industrial Pulverised Coal Boilers" has been included in the 2014 Environmental Protection Technologies Catalogue issued by the Ministry of Ecology and Environment and supported by China, and its "New High-Efficiency Pulverised Coal Boiler System Technology" has been included in the National Promotion Catalogue of Key Energy Saving and Low Carbon Technologies issued by the National Development and Reform Commission.